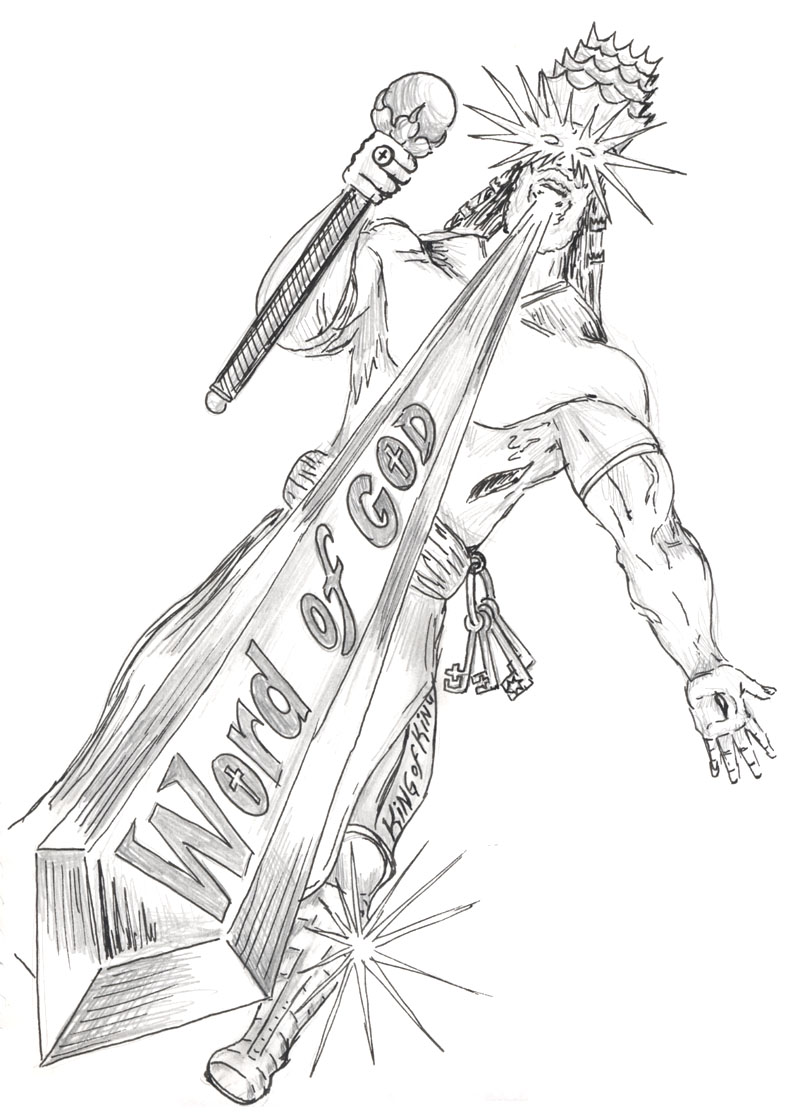 - Mighty One, Abhir
The truth of God's character is focused in His Name. The divine Name reveals God's power, authority, and holiness. This accounts for Israel's great reverence for God's Name. The Ten Commandments prohibited the violation of God's Name (Exodus 20:7; Deuteronomy 5:11). Prophets spoke with authority when they uttered God's Name. Oaths taken in God's Name were considered binding, and battles fought in the Name of God were victorious. HE IS mighty in strength and power, all creation remains in His control.
Other nations would fear Israel, not because it was a mighty nation, but because it rallied under the Lord's Name. In the New Testament, the Name is manifested most clearly in Jesus Christ. HE IS called "the Word" (John 1:1), and Jesus himself makes the claim that He has revealed the Name of God (John 17:6). God's Name is His promise to dwell with His people. He inhabits the Praise of His People, Praise the Name of the Lord, and you may personally Praise Him by each Name here.....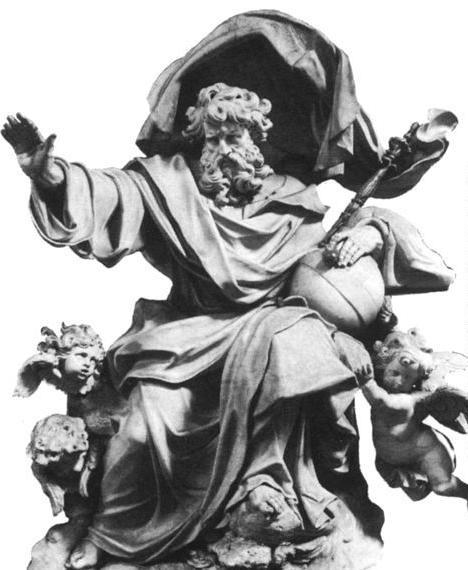 - Father God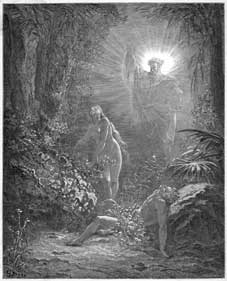 - God is a fair judge, a God who is angered by injustice every day -Psa 7:11
Even though El was a term for God in pagan or polytheistic religions, it is not a designation for an impersonal force like one would find in animism. Pagans worshipped El as a high and lofty God. He was the chief God in the Canaanite pantheon.
The word El in the Bible is often a reference to deity as opposed to the particular historical revelation associated with the Name "Yahweh" . More often than not, it is used interchangeably as a synonym for Yahweh, the God of Israel, and translated God. One of the most interesting uses of El is its alliance with other terms to reveal the character of God. In the Garden of Eden, HE IS the all knowing God that searched out Adam and Eve in their ruined condition with a goal and motivation to restore them that they would not be lost forever.
Here we see the heart of God, not wanting any to perish, but that all would come to repentance ......
To Him let us continually offer up to God a Sacrifice of Praise, that is, the fruit of our lips that confess His Name - Heb 13:15 - Voice these simple Praises and requests to Him...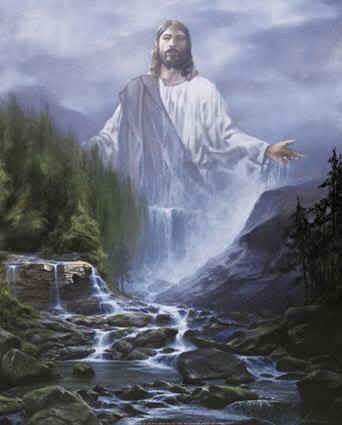 Cry out! The day of the Lord is near. El Shaddai is coming to destroy them - Isa 13:6
El Shaddai "God of the Mountains" or "The Almighty God."
This term is more closely associated with the patriarchal period and can be found most frequently in the Books of Genesis and Job. Exodus 6:3 underlines El-Shaddai as the Name revealed to the Patriarchs. God used it to make His Covenant with Abraham
(Gen 17:1-2) - HE IS "All Sufficient
".
This is the Name and term that Jesus referred to believe by FAITH. If one with simple, small FAITH in the God that created the mountain, He may say to that obstacle and mountain to be removed, and it will be done. There is nothing impossible or too difficult for the most powerful God of the Mountains, El Shaddai - Jeremiah 32:17 - I Praise Him as El Shaddai and by FAITH I say to the obstacle/mountain to be removed. By FAITH I believe that nothing can stand in Your way when You have determined it to be so, and every mountain must obey Your command and by FAITH I speak Your Word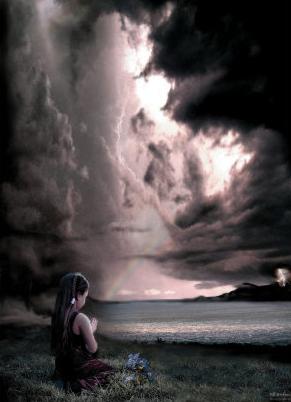 I will give thanks to the LORD because of His righteousness and will sing praise to the Name of the Most High LORD - Psa 7:17
El Elyon "The Most High God" or "The Exalted One" (Numbers 24:16; 2 Samuel 22:14; Psalms 18:13). Melchizadek was a priest of El-Elyon and blessed Abraham in this Name (Gen. 14:19-20), referring to El-Elyon as "Maker of heaven and earth." Canaanites at Ugarit also worshiped God as El-Elyon. El-Elyon seems to have had close ties to Jerusalem, Praise Him as El-Elyon........
HE IS the God of the high places that Samuel and Habakkuk described. By FAITH, The Lord God is my strength, and He will make my feet like Hinds' Feet, and He will make me to walk upon mine High Places that He has placed me – Habakkuk 3:19 - I Praise Him and by FAITH believe that He will keep me in every place, high or low.
By FAITH I will make my appeal to the Most High God, Who has showed how powerful His right hand is and there is none other like Him. His ways are higher than my ways, and He sees from the high places to guide me -







My ways higher than your ways, and My thoughts than your thoughts - Isa 55:9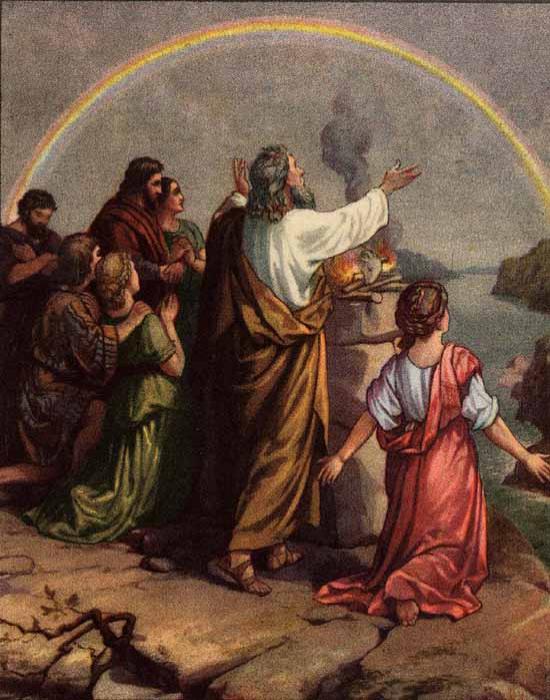 "I will be their God." Jeremiah 31:33

El Berith "God of the Covenant"

(Judges 8:33-35) transforms the Canaanite Baal Berith (Judges 9:46-57) to show God alone makes and keeps covenants. No false god can protect or keep promises.

The rainbow has always been a sign to humanity that God has kept His promise never to destroy the whole earth by water again.

The covenants that God makes with the sons of men are everlasting that can not be broken. Truth is the nature of Jehová El Berith, and it is not possible for Him to lie, Jesus also proclaimed that HE IS the Way, the TRUTH, and the Life, no man may come to the Father, except through Him. By FAITH I Praise Him that HE IS TRUTH and He does as He says He will do -






By FAITH I believe that Jesus keeps magnificent, promises He makes, I will not doubt His Word....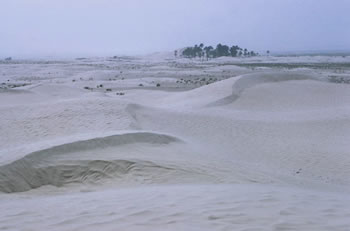 For God sees not as man sees, for man looks at the outward appearance, but the LORD looks at the heart - 1 Sam 16:7
El Roi "God who Sees me" or "God of Vision"
(Genesis 16:13)
God sees the needs of His people and responds.
There is nothing hidden from His eyes, whether evil or righteous.
The story of Hagar is an example that God sees those in trouble and help them. His eyes search to and fro throughout the earth to strongly support those whose hearts are truly His. Hagar heart broken, lonely, and in despair did not escape His notice. I Praise Jehová El Roi, the God who sees my trouble and needs. By FAITH I know that He sees me and will help me, He will show favor - .





........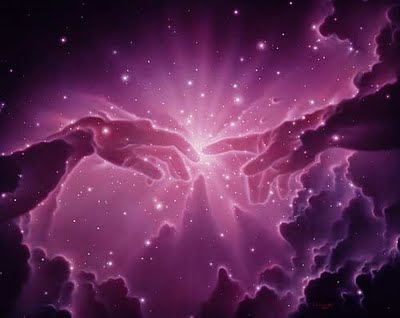 For by Jesus all things were created: things in heaven and on earth, visible and invisible, whether thrones or powers or rulers or authorities; all things were created by Him and for Him - Col 1:16 -





El Hoseem "God of Creation" (Isaiah 44:24) "I am the Lord, your Savior; I am the One Who created you. I am the Lord, the Creator of all things. I alone stretched out the heavens; when I made the earth, no one helped Me.

The Covenant Names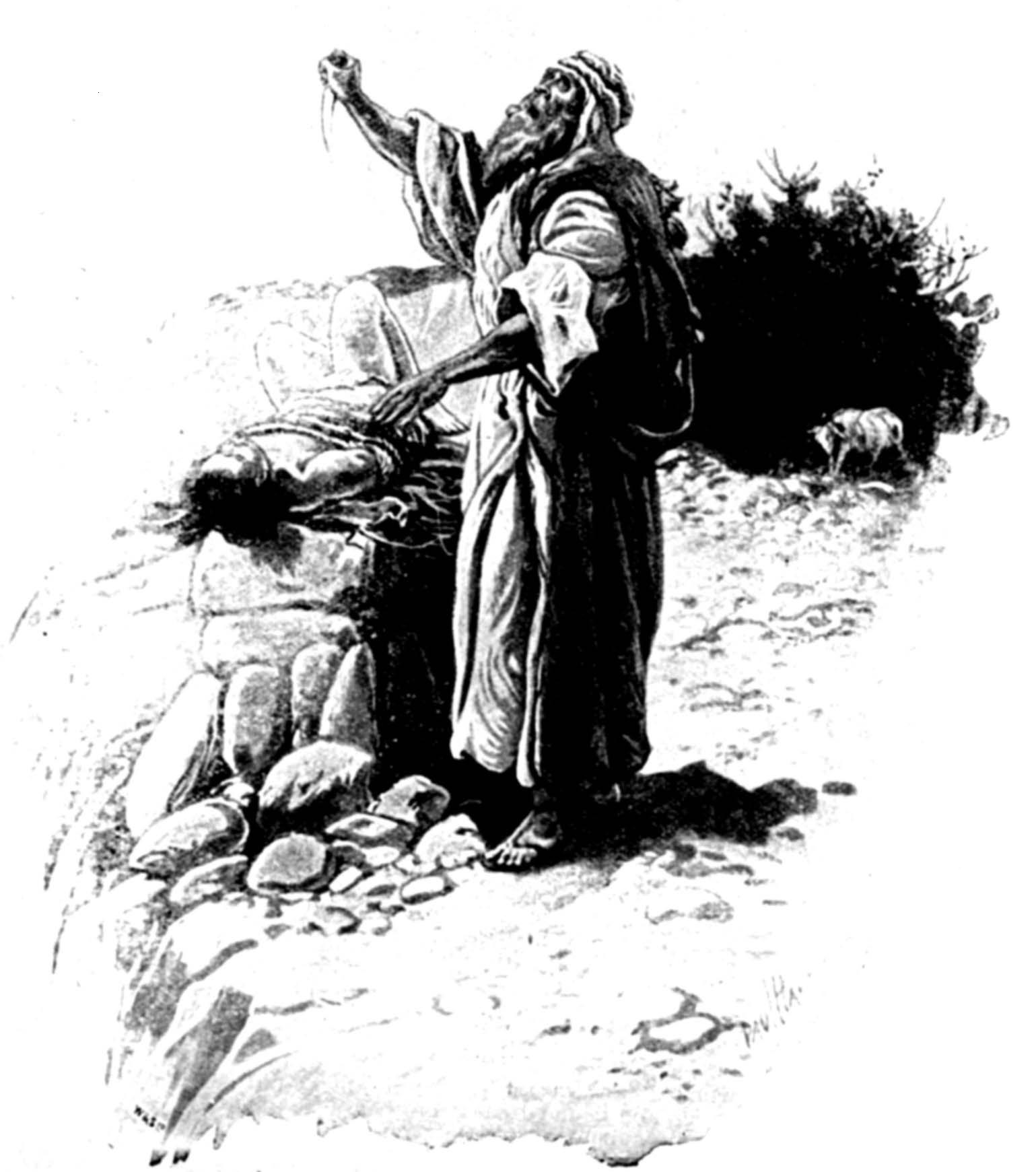 By FAITH, Abraham offered up his son Isaac....
Not only is He the God of the future and the God of history, HE IS the God ever present, His Being is the "I AM" that He declared to Moses, and that Jesus declared who He was to the Pharisees that questioned Him. It is Interesting that this response was in regard to Abraham and His FAITH. By FAITH I believe that HE IS all sufficient in everything to Credit me with Righteousness because of My FAITH and He will supply all my needs.......
Jehová Jireh "The Lord will Provide" (Gen 22:14). This was the name given to the location where God provided a ram for Abraham to sacrifice in the place of Isaac. This Name is a testimony to God's provision. I Praise Him that He provided the sacrifice for my sin when Jesus died on the cross. By FAITH I believe that He also provided a system for me to live by and He provided a solution to every problem that I encounter.
Jesus was that sacrifice on the cross that was provided by God the Father......
Yeshua-"The Lord Of Salvation", ~400 years after Abraham, Moses led Israel out of slavery, a picture of the slavery of sin.
Jesus would be the sacrifice for the sins of His people - The Passover Lamb was the picture of Jesus that would later die on the cross.
In the crucifixion narrative (Mark 15:34). Jesus employed a form of El when He cried from the cross, "Eloi, Eloi," "My God, My God," quoting Psalm 22. He despaired to put on the mortality and sin to suffer and to pay the penalty for my sin. I believe by FAITH that by looking to Him for salvation, His blood payment for my sin paid in full my sin debt, HE IS the Lord that will save His people from sin-




Not only did He pay that sin debt, He bought me with His precious blood that was poured out for me. Other uses of the name El are frequently combined with other nouns or adjectives. Some examples are:

Isra-el (One who is ruled by God) Beth-el (House of God) Peni-el (Face of God). By FAITH I believe Him and Praise Him as Creator of the Universe and nothing at all exists or holds together without Him .................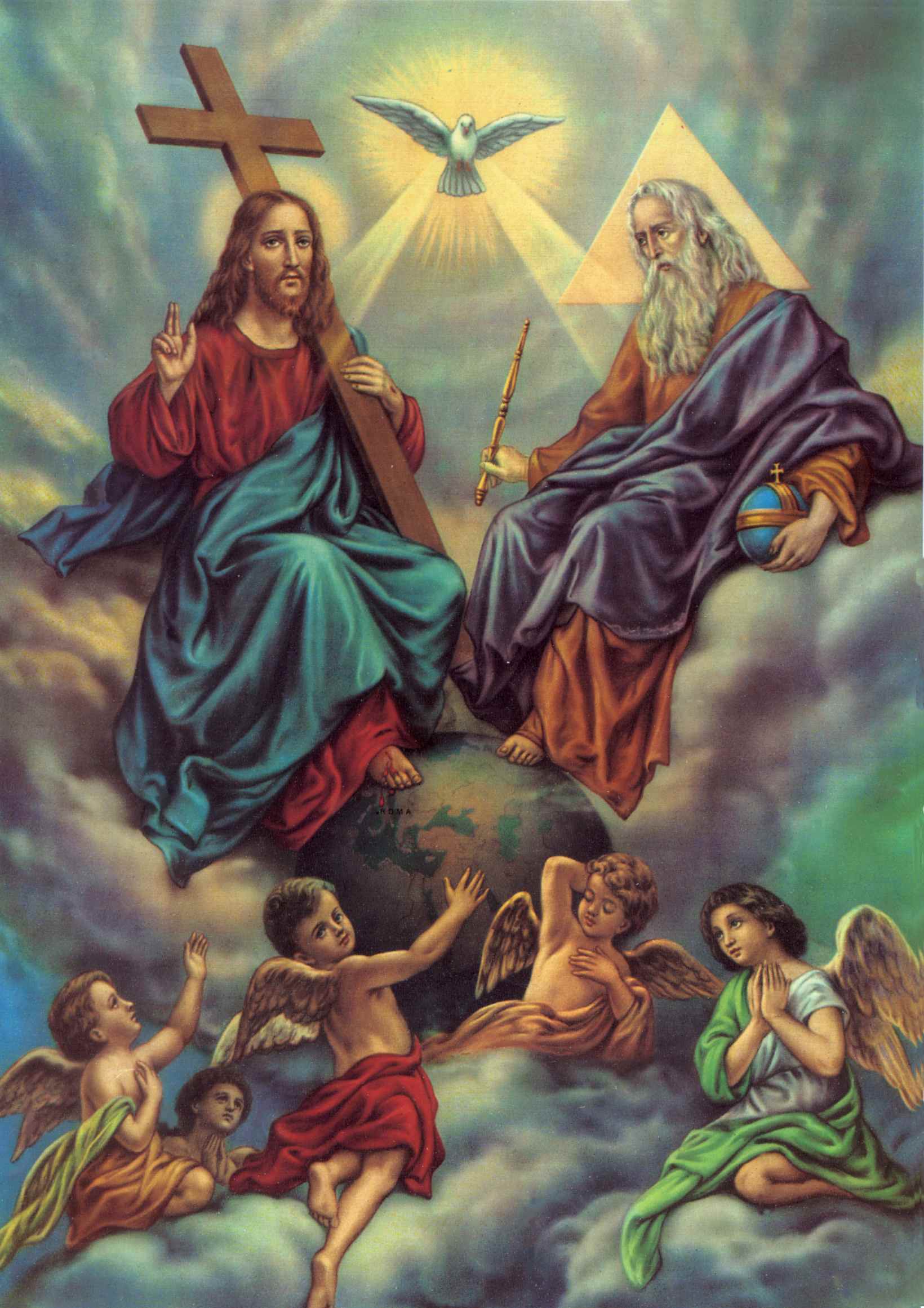 For I am Jehová your God, the Holy One of Israel, your Savior - Isaiah 43:3

Jehová Mekaddesh "The Lord Sanctifies" (Exodus 31:13). Holiness is the central revelation of God's character. God calls His people to be set apart. His purpose for purchasing them is to make them holy, that process called "Sanctification" those set apart, without guilt, to do His will and be ruled by Him completely........

We also see the unity in the purpose of the Three Persons of God in this Name, Mekaddesh. God the Father is a Holy God, His Spirit is Holy, and He sent His Holy Son to make it possible for the sons of men to be Holy....

His purpose is to cleanse completely every blemish of sin and to remove the guilt and evidence of sin. No sin may exist in His presence. The Holy Spirit only inhabits a cleansed vessel. I Praise Him that He will Sanctify me completely to fill me with His Holy Spirit, that Baptism and Power to do His will and be ruled by Him. Jesus was holy and was in all ways tempted and tried, but yet did not sin -







.......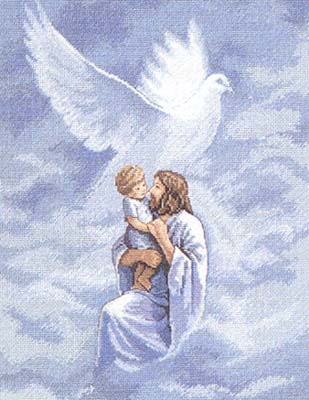 These things I have spoken to you, that in Me you may have peace. In the world you will have tribulation; but be of good cheer, I have overcome the world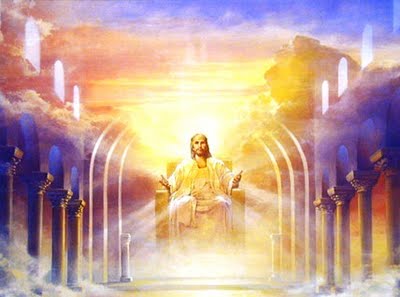 Jehová Tsidkenu "The Lord is Our Righteousness" (Jeremiah 23:5-6; 33:16) This was the name Jeremiah gave to God, the Righteous King, who would rule over Israel after the return from captivity. He would establish a new kingdom of justice.

The hope of the believer is that His kingdom will be brought to earth and His will be done here as in Heaven. Jesus is that Righteous One -




As His sons and daughters we expect to be clothed with His Righteousness, and by FAITH I ask You to clothe me with Your Righteousness, for I have no righteousness without FAITH, I Praise Him as the Lord my Righteousness.....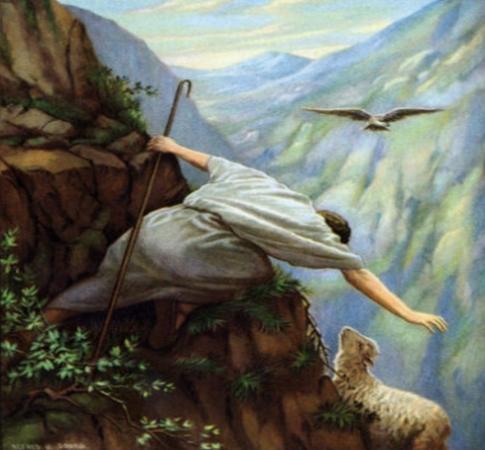 When he calls out to Me, I will answer him; I will be with him in trouble. I will rescue him and give him honor -







Jehová Shammah "The Lord is There"
(Ezekiel 48:35)
This is the name of God associated with the restoration of Jerusalem, God's dwelling place.
The "Lord is Here" with me in my trouble, and will be with me when I go "there". He will never leave me or forsake me "here or there", and I can trust Him everywhere.
Jehová Shammah is the "Lord our Presence" and there is nowhere that I may escape His presence. By FAITH I Praise Him that HE IS my Friend that sticks closer than a brother, I Praise Him that HE IS always present and helps me in time of trouble. I say by FAITH I believe Your Word and because I am devoted to You by love, You will deliver me;
You will help me because I know Your Name...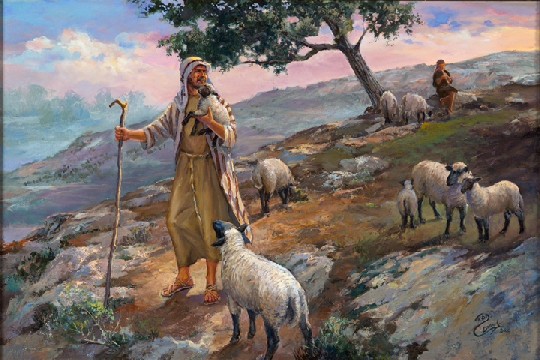 Only goodness and faithful love will pursue me all the days of my life, and I will dwell in the house of the LORD as long as I live -







Jehová Rohi "The Lord is my Shepherd" (Psalms 23:1). God is the One who provides loving care for His people. Who can count the number of ways that HE IS our Shepherd? No one ever cared for me like Jesus. Jesus is the Good Shepherd......

HE IS the Lord who shepherds us after the integrity of His own heart, He leads us in the path of Righteousness by our FAITH in Him. For the love of His Name, He does so. I Praise Him that HE IS my Shepherd my Jehová Rohi, The Good Shepherd that will withhold no good thing to those that walk uprightly by their FAITH in Him. HE IS the Lord my Shepherd, I will not be in want.....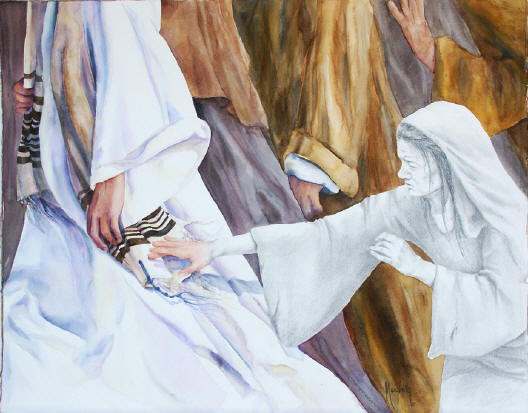 He responds to our desperation...
Jehová Rophe, "I Am The Lord That Heals You"
(Exodus 15:26)
. God is the One that is the Great Physician. HE IS the only One that heals completely. He heals physically, spiritually, mentally, emotionally, and thoroughly. He was, HE IS, and He will always be the Lord that heals all your diseases.
HE IS the Son of Righteousness that rises with the healing in His wings. HE IS the Lord that cried over Jerusalem and declared "if only I could cover You with My wings as a mother hen would cover her chicks". Jesus went throughout Israel teaching and preaching and healing every disease.
By FAITH I Praise You as Jehová Rophe, the Lord who is my Healer. I believe it is Your will that I be healed, and I trust You to completely heal me now. I believe by FAITH also for those that I pray for that they be healed also -







...........










Jehová Nissi "The Lord is my Banner" (Exodus 17:15-16) Moses gave this Name to God after a victory over the Amalekites. The Name of God was considered a banner under which Israel could rally for victory. The Lord's Name was the battle cry.

The Psalmist declared that he would make banners to the Lord. Those that believe Jesus know that His banner over us is His love for us.

By FAITH I Praise You as Jehová Nissi, the Lord who is my Banner. I believe by FAITH that You will raise up a Standard of Righteousness for the enemy has come in like a flood.

Let us shout for joy at your victory and lift the Banner in the Name of our God. May the LORD fulfill all your requests. May He give you what your heart desires and fulfill your whole purpose. May He remember all your offerings..........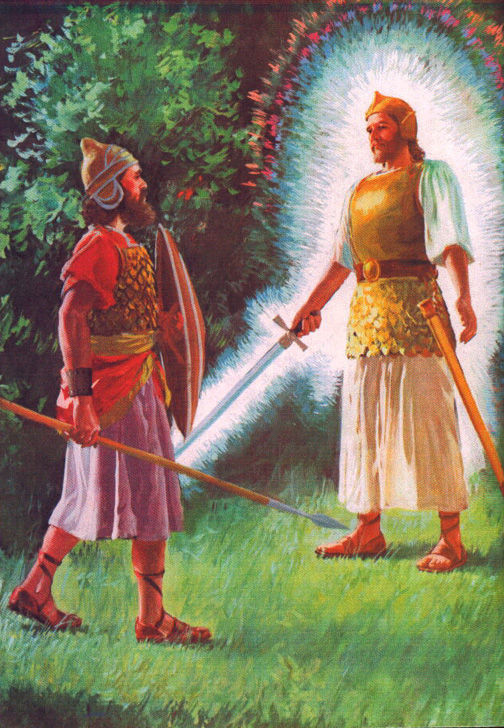 If the Lord of Hosts had not left us a seed, we would have become like Sodom and Gomorrah - Romans 9:29 -
Jehová Sabaoth "The Lord of Hosts"
(1 Samuel 1:3; Jeremiah 11:20, Joshua 5:14)
*compare 1 Sam. 17:45. This can also be rendered, "The Lord Almighty." It represents God's power over the nations and was closely tied to Shiloh, to the Ark of the Covenant, and to prophecy. The title designates God as King and ruler of Israel, its armies, its Temple, and of all the universe -







The battle belongs to the Lord and He declares it will not be won by power or strength but by His might. The part that the Believer must do is simply have FAITH. It is by FAITH that we obey His commands as our Captain and Lord of the Hosts.
By FAITH I Praise You as the Captain and Lord of the Hosts and trust You in all my battles today that they belong to You. By FAITH I trust You to give me victory over my own nature and the evil one. By FAITH I follow You as Your soldier in Your Host. By FAITH I will respect Your Name, for You respond and hear me. A book of remembrance is written before Him for them that fear the LORD and think on His Name, for I know You will spare me..........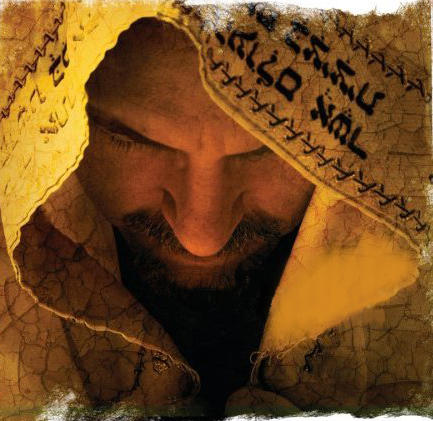 - Jesus is the Adonai, the Master, Lord, and Teacher. Jesus is the Friend that will never leave you, You may trust all of His Words, for they are life and health, HE IS the Wisdom of the Proverbs. FAITH in Jesus will bring blessing and reward....
Adon or Adonai was often used in conjunction with Yahweh. In time, Adonai became a substitute for Yahweh. In the postexilic period, it took on the connotation of God's absolute lordship. This name has also been used to refer to His friendship. Jehová Adonai is our friend and has the intent to bless His friend.
By FAITH I believe Your Word that You have called me Your friend. Your Word tells me that there is no greater love that any man can have than the love he shows by laying down His life for His friend. I Praise You as my friend and give my love to You. I choose to surrender my life to You totally by FAITH to please You, to do what You request of me, I trust You.......
Phillipians 2:9-11 - Therefore God exalted Him to the highest place and gave Him the Name that is above every other name, that at the Name of Jesus every knee should bow, in heaven and on earth and under the earth, and every tongue confess that Jesus Christ is Lord, to the glory of God the Father.
| | | |
| --- | --- | --- |
| 4485 Lawrenceville Highway Lilburn, Ga 30047 | | Fax 866-212-8986 email: prayer@jehova.net |