Present Your Case, Says The Lord, Set Forth Your Arguments, Says The King of Jacob - Isaiah 41:21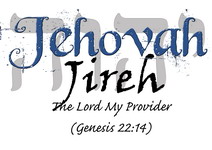 Enter Your Name In The Form Above and Below, Enter The Dates and Sign It, The Date That You Agree With God and If You Wish, Your Witnesses That Also Agree in Prayer
HIGH COURT OF HEAVEN



STATE OF GEORGIA
IN RE:
CASE # ISA41:21-provision
)
)
)
)
)
)
)
)
)
Petitioner
PETITION FOR PROVISION
_________________________



TO THE HONORABLE JUDGE OF THE HIGH COURT OF HEAVEN:

The above Petition is for PROVISION at the HIGH COURT OF HEAVEN for the SOUL listed above. The Believer and Son of God above listed acknowledges he is undeserving of such favor, and tender mercies however there are precedents for God to PROVIDE. The Plea is for God to Provide.


The Honorable Judge of Heaven states represents the following statements to be true and states that it is impossible for this same God in heaven to lie – Heb 6:18
By Faith the Petitioner listed above and below accepts the statements by God in Heaven as trustworthy.......

He did not even spare His own Son, but offered Him up for us all; how will He not also with Him grant us all things? - Romans 8 :30 - By FAITH I believe that Jesus was the perfect sacrifice that You provided for my sins. The fact that You gave up Your most precious possession, Your Son Jesus for me, is proof that You will will also provide the "all things" that I need to live.......

The Provision Story and Purpose - And God is able to make every grace overflow to you, so that in every way at all times, you will always have everything you need, that you may excel in every good work - 2 Corinthians 9:8
So do not worry, saying, 'What shall we eat?' or 'What shall we drink?' or 'What shall we wear?' For the pagans run after all these things, and your heavenly Father knows that you need them. But seek first His kingdom and His righteousness, and all these things will be given to you as well - Matthew 6: 31-33 - Jesus says I should not worry about my physical needs and I believe His Word is true. By FAITH I make Your Kingdom and Your righteousness the priority of my life. By FAITH I trust You to provide all these things....
Give us this day our daily bread was the instruction of Jesus to ask for my daily provision. That daily bread is only a sample of all the provisions that I will receive from You today, and by FAITH I accept that. By FAITH I believe the the Words of Jesus that state - If you believe, you will receive whatever you ask for in prayer." - Matthew 21:22.....



Therefore, I tell you, all the things you pray and ask for — believe that you have received them, and you will have them. And whenever you stand praying, if you have anything against anyone, forgive him, so that your Father in Heaven will also forgive you your wrongdoing - Mark 11:24-25 - By FAITH I believe that You will provide "all the things" that I asked from You and I believe by FAITH it is Your will to provide them today......
And my God will provide all your needs according to His riches in glory in Christ Jesus - Phil 4:19 - Your Apostle Paul and Jesus promised that all needs that I have would be provided by You, and by FAITH I accept that and trust You to do as You say......

Dear friend, I pray that you may prosper in every way and be in good health, just as your soul prospers - 3 John 2 - By FAITH I accept this prayer of Your Apostle. By FAITH I believe that You will answer it my life today. You will provide in every area of my life that I may prosper to bring You glory and honor. Since I have agreed with the prayer of Your Apostle, By FAITH I believe the Words of Jesus - Again, I assure you: If two of you on earth agree about any matter that you pray for, it will be done for you by My Father in Heaven. For where two or three are gathered together in My Name, I am there among them - Matthew 18:19-20 - I pray this in the Name of Jesus and by FAITH accept it.........
No temptation has overtaken you except what is common to humanity. God is faithful and He will not allow you to be tempted beyond what you are able, but with the temptation He will also provide a way of escape, so that you are able to bear it - 1Corinthians 10:13 - By FAITH I believe that You will provide a way of escape from temptation that I may not bring shame to Your Name, but only glory and honor. May I remember I am dead to sin and alive to righteousness that only comes by FAITH in You.......


Petition is Hereby Granted To Provide For The Petitioner....


Request issued this ________day of _________Month,_______ Year, the Provision For All Needs and All Things is hereby given to the Petitioner,



Signature Printed Name_______________________




SO ORDERED this ______ day of ______________Month ________ Year


Honorable Judge of the High Court of Heaven, Jehova Jireh - The Lord Who Provides


<![if !vml]>

<![endif]>


Witnessed This Same Day _________________________________




Witnessed This Same Day _________________________________


| | | |
| --- | --- | --- |
| 4485 Lawrenceville Highway Lilburn, Ga 30047 | | Fax 866-212-8986 email: prayer@jehova.net |